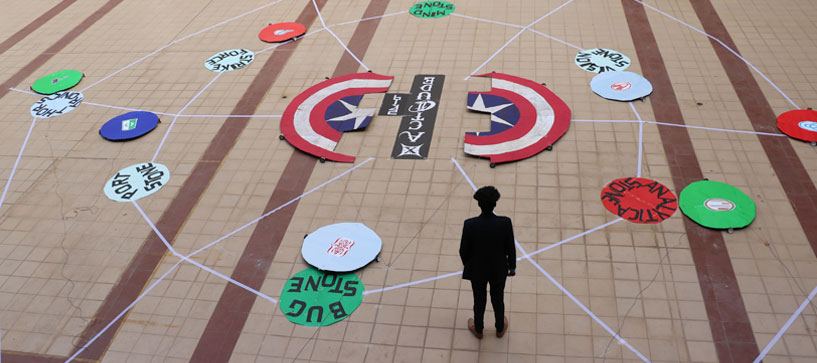 B. Sc. Internet of Things (IoT)
The Internet of Things (IoT) is a field that is growing exponentially. It is changing the way we live and work, and will open up opportunities that we weren't even aware of. The demand for people with IoT skills is on the rise. Internet of Things (IoT) is a network of inter-connected physical objects that are accessible through the internet. The embedded technology in the objects helps them to interact with internal states or the external environment, which in turn helps in decisions making. The field is new, exciting, challenging, and with great potential Kristu Jayanti College made it a point to keep up with the pace of the rapid academic and industry advancements', and that is why the college launched a 4 years' degree course in B.Sc. Internet of Things (IoT) under the aegis of the Faculty of Science. The B. Sc. Internet of Things Programme is spread across eight semesters in four years (NEP) as an Honors degree and is a Programme affiliated to Bengaluru North University.
Eligibility Any student who has passed PUC/10+2/Pre-University equivalent courses in Science with Maths/Computer Science/Electronics securing a minimum of 40% of marks is eligible.