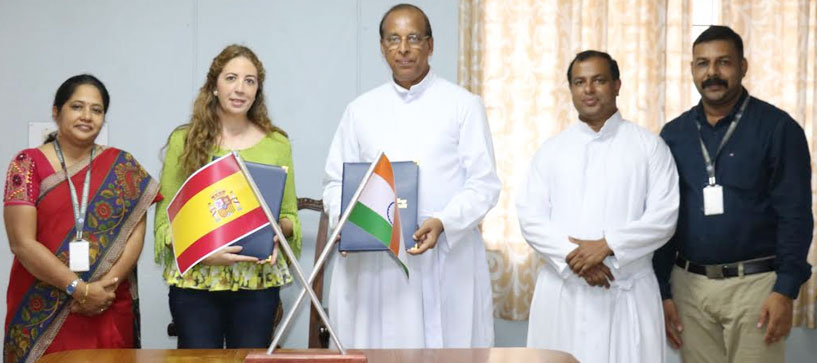 Introduction
Kristu Jayanti College, Autonomous, Bengaluru and Erasmus In School, Spain signed a Memorandum of Understanding(MOU) that facilitates students to get paid teaching internships in schools in Spain and other European countries. Erasmus In School is a program supported by the Erasmus + program from European Commission whose objective is to promote foreign language immersion at schools in Spain and other countries through language teaching assistants. The agreement allows for the setting up of Office of Erasmus In School, in Kristu Jayanti College, Bengaluru campus. The college would be a reference hub in India for teaching opportunities in Europe.
The agreement also would help interested students to have all the information about scholarship and other educational opportunities in Europe. The students can also get information about working in summer camps abroad. The agreement between Kristu Jayanti College and Erasmus In School, would enhance the number of partnerships with universities in Spain and other European countries, facilitating academic exchange of students and faculty.
Come and talk to us at the Erasmus In School office at the International Relations Office of Kristu Jayanti College.

Signing of MoU between Kristu Jayanti College, Bengaluru and Erasmus in School, Spain
---