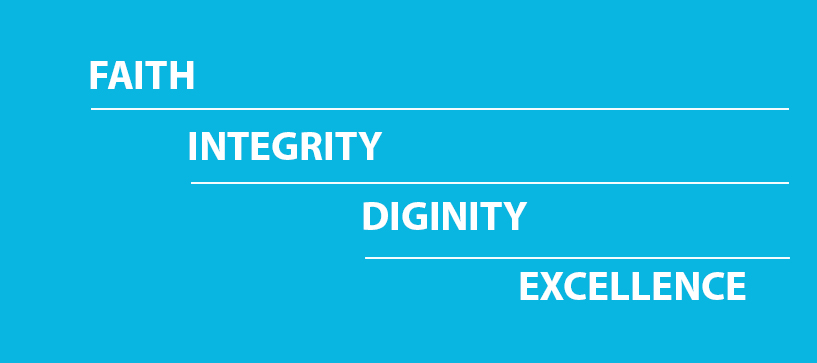 Our Core Values (FIDE)
Faith
We believe that faith in God is the beginning of true wisdom and the anchor of life. Human life would be meaningless without faith in oneself and others too. The college provides a platform to grow in faith, the bedrock of holistic growth.
Integrity
We believe that honesty, sincerity and justice signify the core of a person's character. We adhere to the highest ethical standards in all the curricular, co-curricular and extra-curricular activities in order to nurture integrated persons for the future of our nation and world at large.
Dignity
We believe that dignity of the human person is the foundation for empowerment and socio-economic transformation. We shall strive to uplift the dignity of the socially disadvantaged, marginalized and the underprivileged through genuine love and service.
Excellence
We believe that hardwork, commitment and dedication produce excellence in all spheres of life. The management, faculty and administration set high benchmarks of academic and holistic excellence and provide innovative, student-centred, globally competent processes and services for the success of every Jayantian.