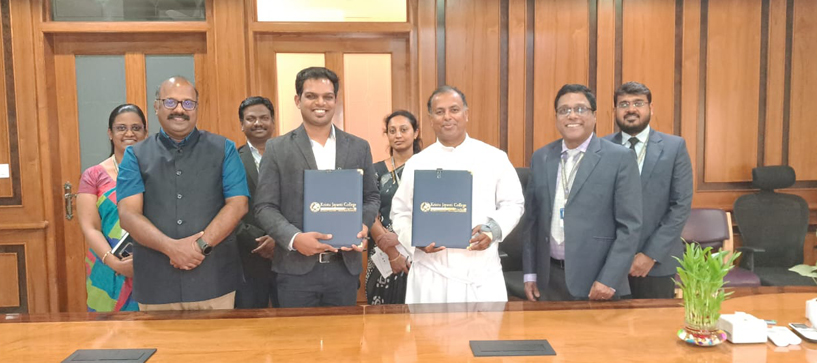 Intellectual Property Advisory (IPA) Cell
The IPA Cell was established at Kristu Jayanti College, to facilitate Intellectual Property creation, dissemination, and protection. The innovation ecosystem of the institution is driven by the cell. Intellectual Property Rights (IPR) have gained significance due to the increased research output in higher education institutions. India has great potential to become an innovation hub in the world. However, the nation still lags behind in the global innovation ranking. The IPA cell fosters a supportive process that enables an effective patent filing process in collaboration with a reputed IP firm.
Patent Filing Process at Kristu Jayanti College:
Step 1: Expression of interest by the inventors.
Step 2: Draft proposal for the patent.
Step 3: Screening of the proposal by internal experts.
Step 4: Forward the selected proposals to the IP attorneys.
Step 5: Filing of the patent after review and selection by IP attorneys.
Step 6: Publication
Step 7: Claims and examination
Step 8: Grant of Patent.
List of Patent [CLICK HERE TO VIEW]
---
Contact Details
Dr. Justin Nelson Michael, Director
Dr. Mamatha S Upadhya, Co-ordinator, IPA cell
Dr. Mayank Pandey, Co-ordinator, IPA cell
Email id: ipa-cell@kristujayanti.com