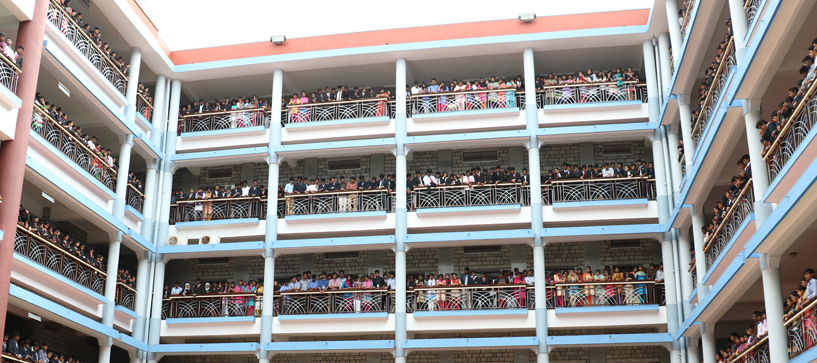 Autonomous Status
Autonomy
Kristu Jayanti College affiliated to Bengaluru North University, became an autonomous institution from the academic year 2013-14. The college frames academic curriculum and adopts innovative teaching and evaluation methods. The University confers the degrees to the graduating students.
Highlights
1. Autonomous syllabus is designed to suit the industry needs and it is students centred.
2. Students are imparted Life Skills Education in collaboration with Rajiv Gandhi Institute of Youth Development, Chennai.
3. Additional support is provided to slow learners.
4. Students have opportunity to involve in various co-curricular and extra-curricular activities.
5. Regularity of students is ensured & attendance is part of CIA.
6. Regular interactions with experts from academia and industry
7. Choice Based Curriculum System is adopted
8. Freedom to choose wide range of electives
9. Disciplined campus atmosphere and conducive learning ambience
10. Continuous assessment prompts students to study and learn meticulously.
11. Timely publication of results
12. Examination schedule and Manual is available to students at the beginning of each academic year
13. Question papers are scrutinized by a Board, in addition to double valuation scheme for PG programmes .
Undertaking