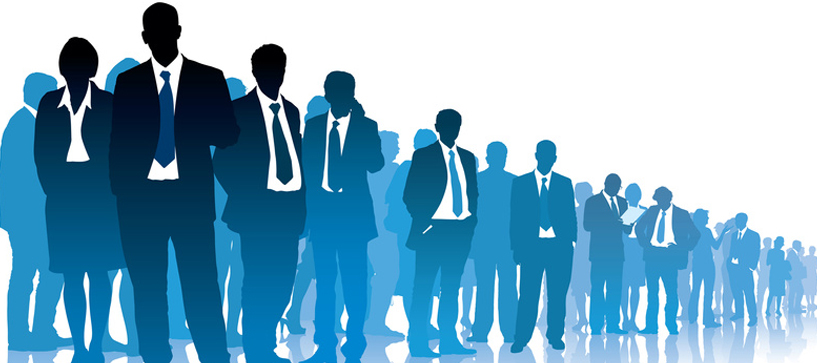 Research Centres
RESEARCH CENTRE IN BIOTECHNOLOGY [view]
Kristu Jayanti College, founded in 1999, strives to fulfill its mission to provide educational opportunities to all aspiring youth to excel in life by developing academic excellence, fostering values, creating civic responsibility and building global competencies in a dynamic environment. Kristu Jayanti College affiliated to Bengaluru North University, became an autonomous institution from the academic year 2013-14. The Department of Life Sciences was started in the year 2002, with the aim of providing comprehensive inputs to aspiring students in the field of Life Sciences. The Department offers the B.Sc. programme in Biotechnology, Microbiology, Biochemistry and Genetics. M.Sc. programmes are offered in Biotechnology and Microbiology. The status of the Research Centre in Biotechnology has been granted to the Department by the Bengaluru North University. The Department strives to serve the students by enhancing their scientific temperament with the commitment of the faculty members to educational excellence, a well-equipped high tech laboratory and research laboratories. The Department is committed to enabling the students by augmenting their knowledge in various emerging fields of Life Sciences. In the year, 2020, the Department was sanctioned support under the strengthening component of DBT- Star College Scheme, by the Department of Biotechnology, Ministry of Science and Technology, Government of India. The Department of Life Sciences was endowed the status of a Research Centre in Biotechnology of the Bengaluru North University during January 2011. A state-of-the-art research complex is set up in the college to facilitate research and to carry out major research projects and to pursue Ph.D . The facility features laboratories with full scale research in Plant Tissue Culture, Animal Cell Culture, Microbiology and Phyto-chemistry. Central Instrumentation facility is a special feature of the Research complex. Collaborative projects have been carried out by the department in association with industries / research labs. The Research Centre aims at providing quality higher education on par with global standards. The Centre constantly strives to adopt innovative methods to improve the quality of higher education that it offers.
RESEARCH CENTRE IN COMMERCE [view]
Kristu Jayanti College has consciously increased its thrust on faculty members to undertake research. Research Centre in Commerce has been established under Bengaluru North University in the year 2018. Faculty-Researchers in Kristu Jayanti College are guided by a Research Centre which promotes research among staff and students. The institution upholds academic integrity in all area of research. The purpose of academic research is to create new knowledge and push the boundaries in various disciplines. The Doctoral Program (Ph.D.) in Commerce offered by Bengaluru North University, balances solid grounding in the fundamentals of the discipline with the flexibility to combine and create new knowledge that is derived from a doctoral student's research interest. The College has a full-fledged research Centre to inculcate research capabilities among students, research scholars and the teaching fraternity. Faculty members are encouraged to take up government and non-government funded projects sponsored by agencies like ICSSR and the UGC. The Centre strongly believes that it will produce quality researchers in Commerce
RESEARCH CENTRE IN MANAGEMENT [view]
Kristu Jayanti College, through its educational philosophy actively promotes and balances teaching and research among the students and teachers. The Centre for Research is an active body that works to foster a research culture by encouraging high quality research among students and teachers by organizing seminars, conferences, expert lectures and collaborative learning with research experts and research institutions of national and international repute.
The Centre encourages researchers to explore novelty in their respective fields and also actively convert their findings into patentable outputs for use in society. The researchers at Kristu Jayanti College through the Centre apply for and pursue projects granted at the State, National and International levels. The Doctoral Program (Ph. D.) in Management offered by Bengaluru North University, balances solid grounding in the fundamentals of the discipline with the flexibility to combine and create new knowledge that is derived from a doctoral student's research interest. Doctoral students are expected to pursue academically rigorous coursework and work independently on a research topic that develops and leads to the completion of a doctoral dissertation. Doctoral students are encouraged to develop original ideas, collaborate on research projects. There are various e resources information e-books, e- journal in the field of commerce, research which supports learning, teaching and research. Exclusive research Lab facilities are available for the research scholars. Various Data analysis software is available for supporting research. Open access Database is available.
RESEARCH CENTRE IN PSYCHOLOGY [view]
Department of Psychology inspires the students and young aspirants to initiate their innovative ideas in pursuit of intellectual breakthroughs that can shape our world in a better way. To encourage and inculcate a research culture among students and to help them evolve as a scholar, Research Centre in Psychology has been established under Bengaluru North University in June 2018. The research centre to provide assistance for the researchers. The Department of Psychology provides well-established laboratories with numerous and latest psychological assessments, instruments and tools to carry out research activities with ease. The Centre offers research and conference facilities like ICT enabled lab, wide range of psychometric tools, an exclusive department library, computer networking including 24/7 internet access etc. The college library has a good collection of social and behavioral science literature and offers access to standard research journals and E books/E-Journal data base.