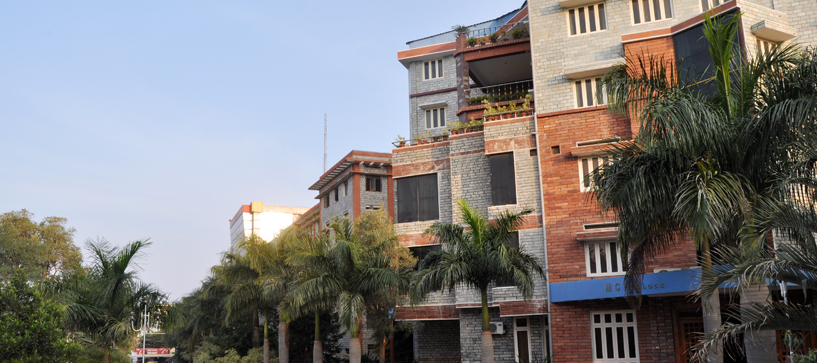 Jayantian Culture
Kristu Jayanti College Bengaluru, caters towards imparting holistic education and nurture the knowledge, skills, values and attitude among the Jayantians. KJC believes in the motto 'Education prepares one to face the challenges of life by bringing out the best in him/her' and has nurtured a culture that molds the overall growth of an Individual.
DAILY SCHEDULE
Monday to Friday: 9 AM to 4.30 PM
Saturday: 9 AM to 12.50 PM
Forenoon: Four Sessions with 10 minute break after each session
Lunch Break: 12.50 p.m. to 1.45 p.m
Afternoon: Three Sessions with 05 minute break after each Session
DISSEMINATION OF INFORMATION
Students can access information regarding their academic and examination from multiple sources like department, examination office, college hand book, college website (www.kristujayanti.edu.in), college email, notice boards and signage - TV display.
DRESS CODE
On special occasions – [Conference, Seminar, Dept. Fests] & Monday, Tuesday and Wednesday the dress code is complete formal
Thursday, Friday, Saturday students can wear non – formal dresses
GENERAL GUIDELINES
Identity card to be worn always
Kristu Jayanti College is a ragging free campus. Ragging is banned not just in college but also in hostels. Even interaction between juniors and seniors is discouraged in the initial weeks to prevent ragging. The Anti Ragging Committee monitors the discipline. The details of the Committee members are displayed in the college website and in the Notice Board
Medium of communication in campus is English
Usage of cell phones within the college building is prohibited
Students should possess all necessary documents pertaining to their vehicle. Riders can park their vehicle inside the campus only when they wear helmets and riding in triples, over speeding, etc., is a punishable offence
Smoking / chewing tobacco/ using intoxicating substance are banned in and around the college. Such behaviour are punishable
Any notice to be displayed should carry the signature of the authorities of the college
85% attendance in every subject is encouraged, attendance is taken separately for each period, current affairs and club activities attendance is mandatory, submission of leave form is compulsory and it must be signed by Parent / Guardian & it is verified by the class animator and recommended by Head of the Departments
College offers a special prize for 100% attendance
Students must have a minimum of 85% attendance to be permitted to write the examinations. Leave application will be accepted only if the actual attendance is above 75% and application for leave of absence may be rejected by the Principal based on the genuineness
The attendance and progress report of each student is available at the campus management system. Students and parents can access it and monitor the progress by using the password given; parents can get their user name and password, from college office during the time of admissions.