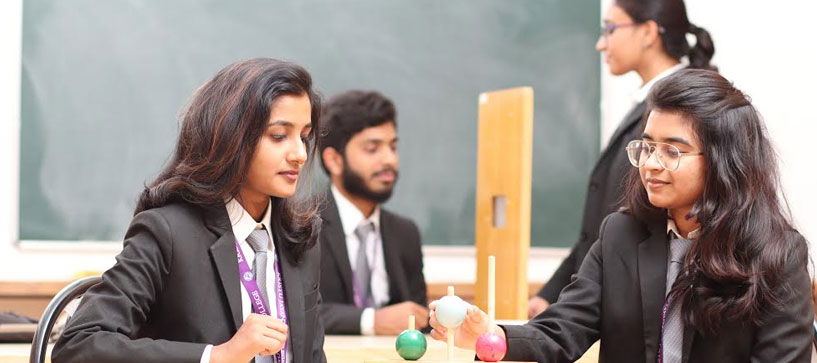 BA Psychology and Journalism
Bachelor of Arts in Psychology and Journalism is a 4 years (8 Semesters) regular programme offered under Bengaluru North University. The programme is designed to provide high-quality education to pursue a holistic career in Psychology. The field of study in Psychology creates insight onto the Cognitive and Personality characteristics that define Human Behaviour. Journalism covers a wide range of study areas such as news media, press, radio, television, and multimedia. The interaction between Journalism and Psychology is a two way interaction where Psychologists are increasingly sought by the media for insights into national events and social issues and for guidance in dealing with psychological disorders and common interpersonal problems and the media portrayals of individuals and groups influences the very behaviour that psychologists study. At the end of the third year the students are provided with an opportunity to excel in either of the fields by choosing the honours track in Psychology or Journalism. Upon completion a wide range of opportunities for the student to excel in their areas of interest and develop the skills required to propel their future career.
Eligibility Criteria:
A student securing 40% aggregate marks including languages in P.U.C / 10 +2 / Pre University equivalent course is eligible.