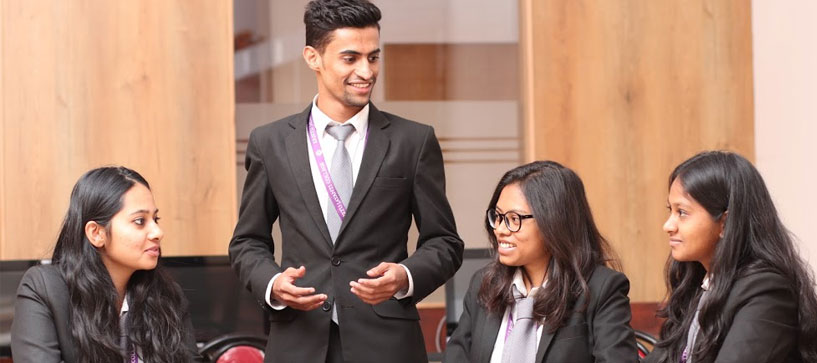 Career Opportunities
The course offers opportunities to the students to work in the following fields
Industrial Psychology & HRDM
Industrial Psychology discipline has expanded to a broader domain and currently comprises six widely acknowledged sub-fields: Personnel Psychology, Organizational Psychology, Career Psychology, Consumer Psychology, Ergonomics, and Psychometrics.
Job Niches

HR consultant
HR manager
OD manager
Compensation and Benefits Managers
I/O Psychology Scientist / Researcher
Strategic partner
Academic advisor
Awareness Creator
Counselor / Mentor
Assessment and selection specialists
Job Analyst
Career or leadership coaches
Trainers and facilitators.
Psychometric development and evaluators
Lecturer
Clinical Psychology & Counselling Psychology
Psychologists aim to reduce the distress and improve the psychological wellbeing of their clients. By assessing a client's needs, abilities, or behavior using a variety of methods, including psychometric tests, interviews, and direct observation of behavior. They use psychological methods and research to make positive changes to their clients' lives and offer various forms of treatment.
Job Niches

Hospitals
Health and care services
Prisons and probation services
Corporate institutions
Private practice
Education and Research
Forensic settings
Consultancy
Lecturer
Psychometric development and evaluators