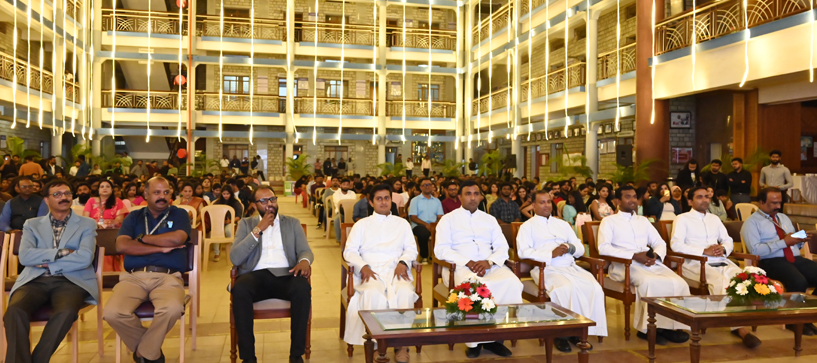 Kristu Jayanti College Alumni Association
Introduction
The student community of Kristu Jayanti College has earned a reputation for excellence and leadership in diverse fields. Kristu Jayanti College Alumni Association founded in 2005, strives to enrich the lives of alumni, students, and management and spread the goodwill of the college through a synergy of thought and action driven by Jayantian values. It is a network that comprises graduates of various programs in the college.
Vision
The vision of the Kristu Jayanti College Alumni Association is "To emanate Jayantian spirit and work in harmony to create an ecosystem of light and prosperity."
Objectives
The objectives of the Kristu Jayanti College Alumni Association are:
To connect with the alumni of Kristu Jayanti College to build a strong network.
To contribute to the growth of the institution.
To support the alumni of the college in their personal and professional growth.
To facilitate regular interactions of the alma matters at regular intervals through the association chapters across the world.
Membership in the Association
The students are enrolled as Kristu Jayanti College Alumni Association members at the time of graduating from the college. The students must pay a lifetime membership fee. Once the students are registered with the association, they are welcome to participate in all the activities of the association. The students are also encouraged to connect with the nearest chapter based on their location. The alumni have three active chapters: the Karnataka chapter, the UAE chapter, and the Kerala chapter. The association aims to add more chapters in the coming years from greater connectivity and networking.
---