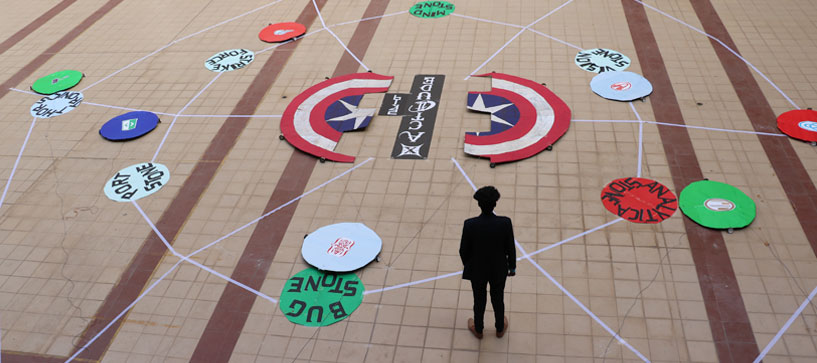 BSc Statistics, Computer Science (STCS)
Statistics Statistics is a mathematical science concerned with developing and studying methods for collecting, analyzing, interpreting and presenting numerical data. Statistics develops the imagination and ability to think strategically and argue clearly. In the modern world, the science of statistics is an indispensable part of every sphere of human activity and is extensively applied in framing policies and formulating decisions in a large number of diversified fields covering natural, economical, and physical and social sciences.
Computer Science
Computer Science is an exciting, growing, challenging field that has revolutionized the world over the years. It has changed the very face of the society. It has found wide range of applications in different spheres of life which includes medicine, communications, automotive technology, weather forecasting, entertainment, mining, pharmacology, forensics, manufacturing, disaster recovery, security, law, business etc. With an overwhelming increase in the widespread usage and popularity, computer education has become inevitable for the common man.
B. Sc. Statistics with Computer Science (STCS) Programme is spread across eight semesters in four years (NEP) as an Honors degree and is a Programme affiliated to Bengaluru North University.
Why BSc Statistics with Computer Science (STCS) @ Kristu Jayanti College?
Relevant contemporary Industry related curriculum
Knowledge enrichment beyond curriculum through various experiential and participatory learning opportunities through value added and certificate courses, guest lectures, workshops, seminars, intra and inter collegiate fest, science exhibition and industrial visits.
Addresses the use of statistical concepts in various contemporary computation domains like machine learning, computer vision and data analytics, as well as the use of computers in data modelling, prediction and analysis.
Encouraging self-paced learning through various MOOCs and NPTEL courses
Providing opportunity to recognize the social responsibilities through various extension activities like Social Outreach Programme (SOP) and Computer Literacy Programme (CLP)