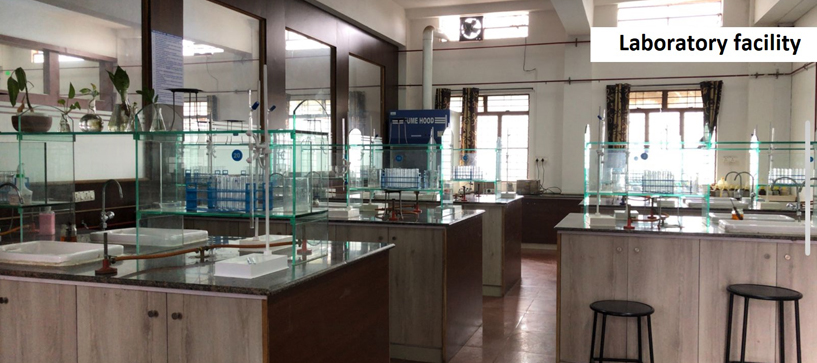 B.Sc Forensic Science
OVERVIEW AND SCOPE OF MAJOR DISCIPLINES
Forensic Science
Forensic Science deals with the application of science for the purposes of justice. Graduates of the forensic science program can go on to become service providers in the government Forensic Science Laboratories, Police establishments, Intelligence Bureau, Questioned Document examination units, forensic audit units etc. They can also be a part of private organizations that carry out work in private investigation, Questioned Document examination, forensic auditing, computer forensics, fingerprinting, etc.
The B.Sc. Forensic Science course is designed to provide comprehensive education to the students using an effectively planned curriculum and intensive training covering the recent trends in Forensic Science. Each semester builds and equips students to be adequate to the demands of the present world.
The essential branches of Forensic Science such as Forensic Chemistry, Biology, Physics, Computer Science etc. are covered in the syllabus. Adequate hands-on training is provided during the course, so that the student is well-trained in all the aspects of Forensic Science. The college has a well-equipped forensic science laboratory and training material to provide a holistic and strong understanding of the field. The students also get the opportunity to regularly interact with forensic scientists and crime investigators which will provide them with recent and more practical perspectives. The undergraduate programme provides the learner with a strong foundation in the field to pursue higher studies in a more specialised domain of forensic science, thereby increasing their expertise in the field.
Programmes offered
Curriculum
About Department
Department Activities