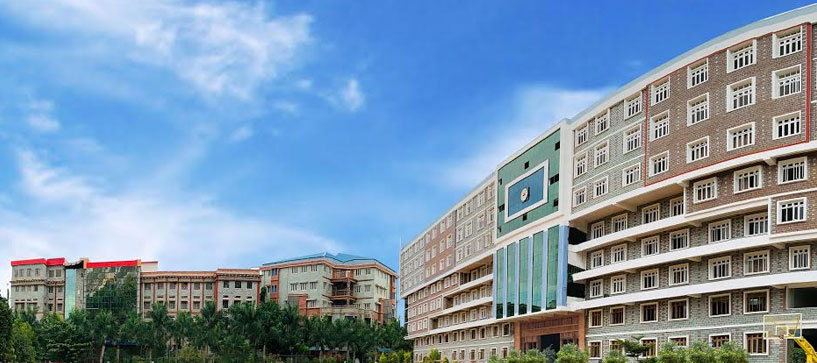 Life @ KJC
There is an incremental growth in the number of International students. Students from Bangladesh, Iran, Ivory coast, Dar Es Salaam, Maldives, Nepal, Republic of Korea, , Sri Lanka, Tanzania, Tibet, Bhutan, Chad, Thailand , Congo, Nigerian, Cameroon, Saudi Arabia, , and Yemen are studying in the Institution. Programmes offered at present are available to all International students. The campus offers a very vibrant culture with opportunities provided for the overall growth of the students.
Physical facilities have been expanded to create an ambience conducive for academic excellence and holistic development. Various departments and administrative sections are housed in the Main Block and Admin block. The MBA and MCA programmes function in a separate block. The college has spacious class rooms, auditoria, laboratories, conference halls, panel rooms and sports facilities.
---
Library
The College Library is a gateway to a world of information. The staff and students have unlimited access to a wealth of Information found in resources like books, magazines, Journals, statistics, encyclopedias, annual reports and the Internet. In addition, the library offers spacious seating arrangements and a calm ambience for learning. Read More [+]

---
Labs
Well equipped and state-of-the-art labs with updated technology is one of strongest assets of the college. Practical sessions provide authentic and current knowledge to every budding scientist. The college takes pride at its labs that harbours favourable nurturing ground for personal growth, research and social progress. The maximum number of graduate students who return for post-graduation itself is an evidence of the quality of labs that the college offers. The college has computer labs, bio-science labs, psychology lab, commerce lab, language lab and multimedia center to give practical training in respective field. Read More [+]

---
Sports and games
'Sports' is a single word that encompasses all the qualities of the young and energetic. Every person strives towards mental and physical health, and it is evident that a life full of games and physical activity result in a healthy being. Read More [+]

---
Hostel
Separate hostels are provided for boys and girls. The hostels for girls are managed by religious congregation of nuns. As an extended home, the hostel facilitates the students to carry out serious study and to grow spiritually, intellectually, physically and psychology. The college tradition and discipline is also extended to the hostels. Read More [+]

---
Cafetaria
The college cafeteria is the pulse of the campus. It is a spacious area that provides a wide range of hygienic food at affordable price. It is a popular hub on the campus not only for the physical refreshment but also for student bonding and discussions.

---
ATM
SIB ATM provides 24 hr service. It facilitates easy access for students to carry out quick bank transactions.