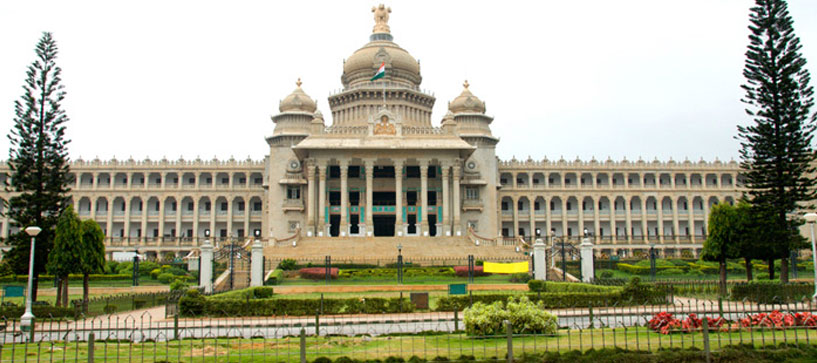 KNOW ABOUT US
Location: BENGALURU CITY [Bangalore], Capital of Karnataka State, India
One of the fastest growing cities of India, Bengaluru or Bangalore derives its name from the word "Begur" or as the popular local narrative suggests that the name came from "Bendakaluru" to Bangalore. The present city was designed by Kempe Gowda in 1537, who worked for the Vijayanagara rulers. The city was renamed as Bengaluru on 1st November 2014 during the occasion of 59th Kannada Rajyotsava.
Located on the Deccan Plateau in the south-eastern part of Karnataka, Bangalore is India's third most populous city. There are a number of expats from across the world living in the city, thanks to the growing presence of Multi-National Companies.
Today as a large city and growing metropolis, Bangalore is home to many of the most well-recognised colleges and research institutions in India. Numerous public sector heavy industries, software companies, aerospace, telecommunications, and defence organizations are located in the city. Bangalore is known as the Silicon Valley of India because of its position as the nation's leading IT exporter. A demographically diverse city, Bangalore is a major economic and cultural hub and the fastest growing major metropolis in India.
There are a lot of festivals & events hosted in Bangalore like Karaga, Kadalekaye Parishe, Bangalore Habba, Lalbagh Flower Show etc., Situated at the altitude of 3,000 feet, the city is renowned for its good temperature round the year. Bangalore is also a centre of prominent academic institutions and scientific and research institutes and organisations such as the Indian Institute of Science (IISc), Indian Institute of Management (Bangalore) (IIMB), and National Institute of Mental Health and Neurosciences (NIMHANS) etc.
Tourist Spot in Bangalore

Bengaluru (also called Bangalore) is the capital of India's southern state Karnataka. The center of India's high-tech industry, the city is also known for its parks and nightlife..

Bangalore Silicon Valley of India

Bangalore is nicknamed the Silicon Valley of India. The name signifies status of Bangalore as a hub for information technology (IT) companies in India..

Paradise of Ethnic Cuisine

The diversity of the cuisine available is reflective of the social and economic diversity of Bangalore. Roadside vendors, tea stalls, South Indian, North Indian..