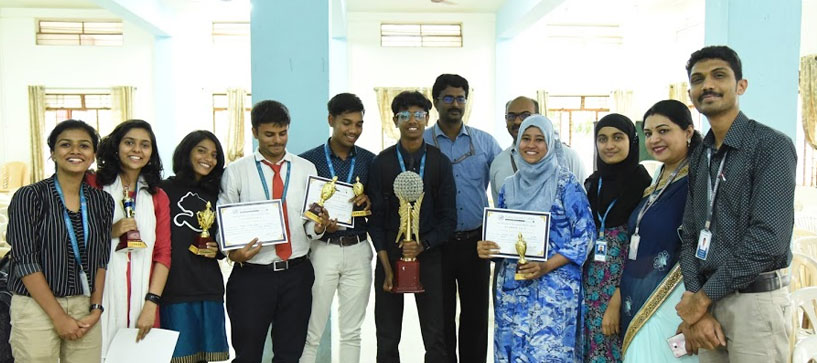 BBA Branding & Advertising
BBA Brand Management is a specialized undergraduate programme that focuses on developing skills and knowledge related to brand creation, promotion, and management in the business world. It is designed to equip students with the necessary expertise to effectively manage and enhance the reputation and value of brands in various industries. BBA Branding & Advertising is a unique programme in collaboration with the School of Branding and Advertising (SoBA). The programme includes a mix of core elements of business, marketing, communication, and psychology to provide students with a comprehensive understanding of brand management principles and practices. Students gain knowledge in consumer behaviour, market research, advertising, brand strategy, and brand positioning, among other related areas. BBA Branding & Advertising programme graduates can pursue a wide range of career paths. They may work in brand management roles within corporations, advertising agencies, marketing firms, or consulting firms. Some common job titles include brand manager, marketing manager, product manager, advertising manager, market researcher, or brand strategist.
The curriculum of BBA Brand Management typically includes a mix of core business courses and specialized brand management courses. Core courses cover fundamental business subjects such as accounting, finance, economics, management, and business law, providing students with a solid foundation in general business principles.
This programme developed into various aspects of building, maintaining, and leveraging brand equity. Students learn how to create effective branding strategies, develop brand identities, conduct market research to understand consumer preferences and trends and utilize various marketing channels to communicate and promote brands. Additionally, the programme often incorporates practical learning experiences, such as internships or projects with real-world companies, where students can apply their knowledge and skills in a professional setting. These opportunities allow students to gain hands-on experience and develop industry connections, which can be valuable for their future careers.
Overall, BBA Brand Management programmes offer a comprehensive education that combines business with branding expertise. They prepare students for exciting career opportunities in brand management and provide them with the skills needed to shape and influence the perception of brands in the marketplace.