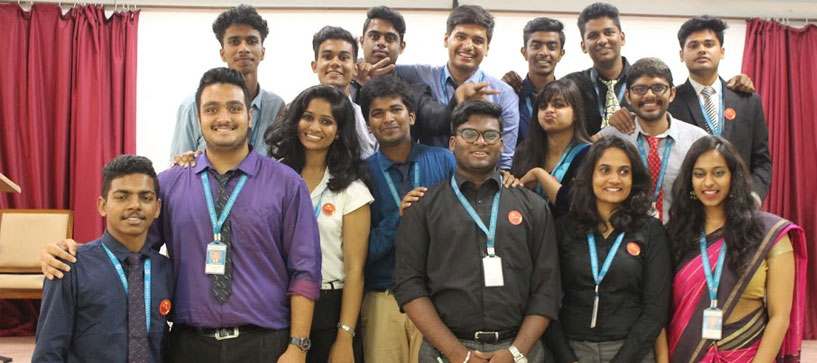 BBA Tourism and Hospitality Management
BBA Tourism and Hospitality Management is an undergraduate professional management programme. It stands for Bachelor of Business Administration in Tourism and Hospitality Management. The tourism and hospitality industry offers a wide variety of job opportunities to the students (professionals) who graduate from the tourism and hospitality management professional course with job prospects in national and international travel and tourism businesses such as travel agencies, tour operators, online travel portals, hotels, resorts, event management companies, destination management companies, airports, airlines, cruise liners, cargo and logistics companies, travel entrepreneur and so on. The curriculum emphasizes both theory and practical aspects. As a result, students get exposed to hands-on experience. Extensive connection with industry experts guarantees that the students will be aware of the sector's current trends and therefore, instantly employable. This programme offers a contemporary and dynamic curriculum that prepares young minds for the real world by emphasizing the development of transferable skills and enabling them to become managers in the Tourism and Hospitality Industry. Students can develop decision-making and critical thinking abilities for the problems and challenges in the current travel era. The courses will be handled by highly qualified academicians specialized in modern teaching pedagogical methods and traditional lecture-based training, internships, seminar, group presentations, field trips, and more.
Our BBA Programme in Tourism and Hospitality Management is designed to provide students with a comprehensive understanding of the tourism and hospitality industry. With a focus on both theoretical knowledge and practical skills. Our programme prepares students for exciting and rewarding careers in this dynamic field.
---
Programme Matrix 2022 Batch
| | |
| --- | --- |
| Course Code | Course Title |
| | Language I |
| | Language II |
| 21BBA2T411 | Business Accounting |
| 21BBA2T412 | Business Management and Practices |
| | Tourism and Hospitality Business |
| 21BBA3T311 / 21BBA3T312 | Fundamentals of Management / Business Organization and Environment/ Tourism and Hospitality Management |
| | Digital Fluency |
| 21VBC4A111 | Yoga |
| 21VBC4A112 | Health and Wellness - Life Skills Approach |
| | |
| --- | --- |
| Course Code | Course Title |
| | Language I |
| | Language II |
| | Environmental Studies |
| 21BBA2T421 | Statistics for Managerial Decisions |
| 21BBA2T422 | Organisational Behaviour and Communication |
| | Travel Consultancy and Tour Package Designing |
| 21BBA3T321 / 21BBA3T322 | Corporate Communication / Fundamentals of HRM/ Tour Package and Itinerary Designing |
| 21VBC4A121 | Sports |
| 21VBC4A122 | NSS/NCC/Red Cross/Cultural |