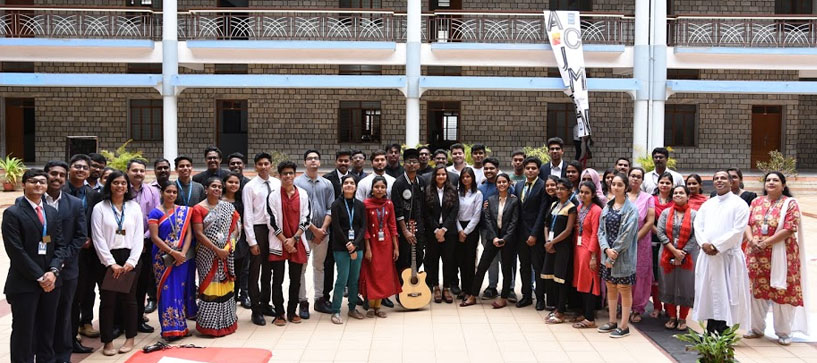 BBA Retail Management
BBA Retail Management is Industry-Driven Collaborative Learning, where we bridge the gap between Academia and Industry. In this innovative course, we join hands together with Maruti Suzuki India Limited and we offer an exciting opportunity for students to engage in a transformative learning experience through a unique collaboration between academia and industry. BBA Retail Management focuses on the automobile industry. The programme is designed to bridge the gap between theoretical knowledge gained in classrooms and the practical skills required by the industry, empowering students to seamlessly transition into the professional world. Students will be employed as marketers among the top dealer of MSIL in and around Bangalore. Learners will have to work and we support them to equip themselves with soft skills so that they can be corporate-ready.
Course Deliverables: -
Develop a deep understanding of industry practices and trends.
Acquire practical skills through hands-on projects.
Foster professional networks and mentorship opportunities.
Enhance problem-solving and critical thinking abilities.
Cultivate effective teamwork and communication skills.
Promote entrepreneurial mindset and innovation.
Course Additivities: -
Industry Immersion
Project-based Learning
Professional Development
Networking Events