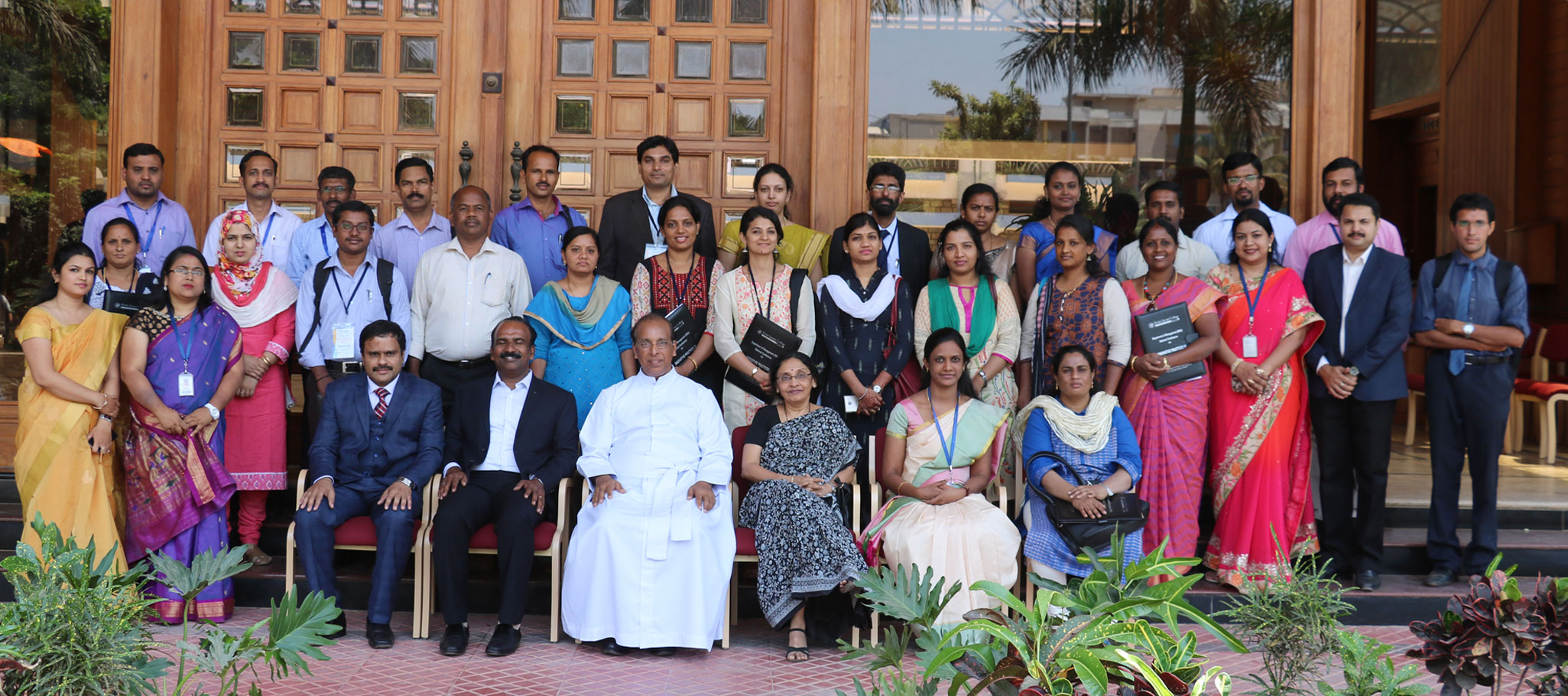 One year Post Graduate Diploma Programme (Working Executives)
One year Post Graduate Diploma programme of Kristu Jayanti College (Autonomous) is a Part Time course offered for working professionals which provides diverse learning opportunities in a short span.
The main focus of the programme is to transfer knowledge and sharpen the skills of the young working professionals in different functional areas of management. The Educational Methodology used in the programme is an optimal blend of Class instruction, Case discussion, Skill development, Self-study & Project work.
Highlights of the Course
1. The diploma is awarded by Bengaluru North University
2. Updated, Industry oriented Curriculum under Autonomous
3. One year programme with two semesters
4. Classes scheduled during weekends
5. Interaction with industry leaders and visionaries
6. Choice of 3 Programmes
- Post Graduate Diploma in Business Administration (PGDBA)

Eligibility:
Bachelor's Degree in any discipline.
For further Details Contact:
College Office: 080 - 28465611 / 28465353 / 28465770,
E-mail: admission@kristujayanti.com
Programme Co-ordinator: Prof. Ajai Abraham Thomas, Mobile No. 9538847636
Programmes Offered
Curriculum
About Department
Department Activities