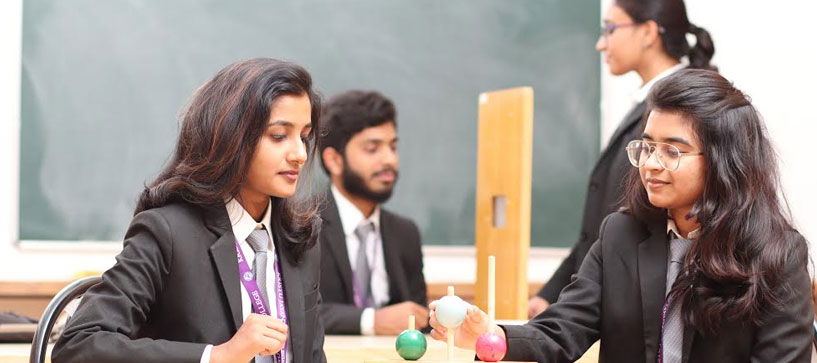 BA Psychology
Bachelor of Arts in Psychology is a 4 years (8 Semesters) regular programme offered under Bengaluru North University. The programme is designed to provide high-quality education to pursue a wholistic career in Psychology. The BA Psychology enable students to develop knowledge, skill, and attitude in foundational, research, and applied areas of Psychology. The course creates an in-depth understanding to choose further specialization in Clinical Psychology, Industrial Psychology/ Human Resource Management, Counselling Psychology, and other allied courses in Post-graduation. Upon completion a wide range of opportunities for the student to excel in their areas of interest and develop the skills required to propel their future career.
Eligibility Criteria:
A student securing 40% aggregate marks including languages in P.U.C / 10 +2 / Pre University equivalent course is eligible.